6 Steps To Becoming A Spiritual Entrepreneur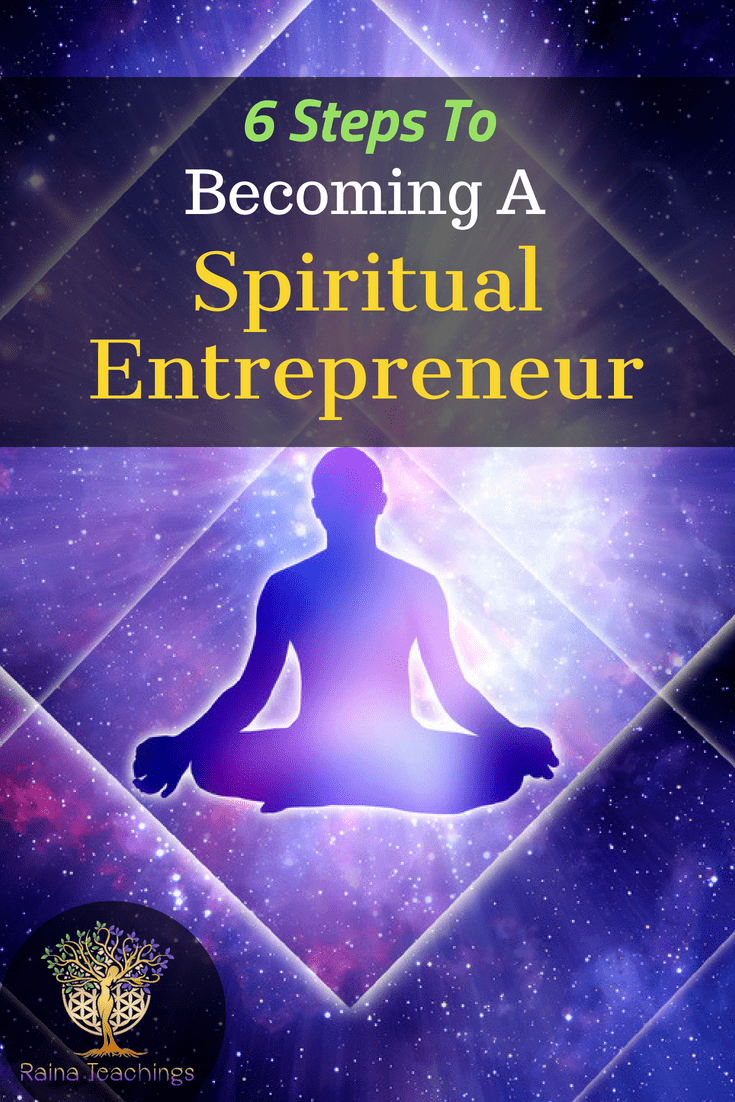 I want to get real for a moment with what it means to be a spiritual entrepreneur. It IS possible to do this, it DOES take work, and you WILL love it, IF it is your calling.
Let's take a look at becoming a spiritual entrepreneur…….
I was right where you are now about sixteen years ago. I was wildly intuitive, had a passion for helping people in crisis, and hated every single job I had.  The spiritual part of me did not agree with the basic, regular world. It was a disaster. I had over 60 jobs and could not figure out why I was the way that I was.
I thought, can't this be easier? Why can't I be normal and just be okay with a regular job like everyone else?
Why? Because I was being called into something so much greater that I had not conceived of for myself. My abilities began to show themselves more and more. I couldn't hide the intuitive and emotional part of me anymore. So what was my first step?
The Beginning
In those days, there weren't a lot of classes or avenues for this type of work. It was very hap hazard and I had to figure a lot of things out for myself. I saw another medium that told me I would do this work, I worked with her on some basic chakra clearing and energy management training. Then I went to my nearest psychic bookstore and started doing readings…untrained!
I am not suggesting any of this for you. You all have a lot more options now. Blogging and internet business has become a lot more popular.  There are classes and trainings for just about anything online. If you can google it, you can get to it.
Steps For Going Into the Spiritual Business Today
1. Get Clear
The first step is to get somewhat clear on the type of spiritual business you want to have. This is a progressive business, so just an inkling is enough. For instance, the psychic and mediumship part of me showed itself first. My trance channeling is ultimately the bulk of my career, but I wasn't there yet. I started with what I had. Are you an intuitive person? Or more of a life coach? And don't get caught up in being safe. Truly take off your bullshit mask and ask yourself who you are.  I did this and knew I had to work fully unveiled in my Clairvoyance or this would not have worked for me.
2. Receive Some Education
I initially made the mistake of just diving in. I was very ill prepared and learned a great deal from this. Just because I could see something, did not mean I knew what to do with it. I needed a teacher. Once I had that, everything blossomed. Part of what I do now is train clairvoyants, healers and trance channels. Even if you are naturally intuitive as I was, training is essential to success. It also shows the universe you are serious about what you are doing. Just pick what interests you, and go from there.
 If you like to learn things on the internet with a community that is available but still distant, then choose an online program. There are many. If you think you'd benefit from learning in person more, then choose an in person program. Once I received guidance and education my abilities really blew up. The confidence I had was much greater because I invested in myself and took the time to develop what I already naturally had.
3. Is This Your Calling?
If you've been searching your heart and gone as far as getting some education, you're starting to know whether a spiritual business is for you. There are times I wanted to quit because it felt difficult or I bumped up against my own resistance, but I always knew it was my calling. At this point you should know and not let yourself be stopped because you are "in the process" and it feels challenging, or you're not immediately successful.It is a business you build like anything else. It took me three years before I had regular clients. As I said before, now that time frame would be much shorter with the boom of the internet at your fingertips.
Ask yourself at this point, do I love it? Even if you are still unclear on the direction, that is okay. Just feel out if it's really your calling. If it's not, then be honest with yourself. There are aspects to a spiritual business that can be hard, such as working with people that are in pain or are going through an awakening themselves. Can you really hold space for them? Are you tapping into inner guidance and willing to share that?  Most of all, does your heart tell you this is home?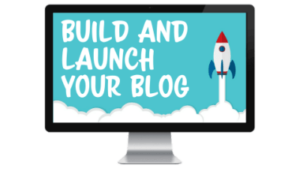 If your heart tells you that this is home…
4. Set up a Website
This is also something that is much easier now than it ever has been before. You do not have to have a lot of money to create a website. I suggest Wealthy Affiliate or Build Launch Your Blog for this.
Wealthy Affiliatehas a free starter program that can get you started. Build and Launch your blog is a great inexpensive program as well. Eventually, as you go along you will spend some money on this, but it doesn't have to be all at once. This option wasn't available to me starting out, and I sure wish it was. If you want to blog along with your website, these are great programs. For a more in depth program I would suggest the Pro Blogger Bundle. You can read my review on that here.
I do suggest a blog with your website. The website needs to sell you. A blog is a fabulous way to reach readers and customers online.  That way, you are not reliant on the community you live in only.  The world is your oyster.
5. What If You Are Not A Psychic Person
Let's address this.  If you are interested in spirituality, there is something you have to share. Believe it or not, I really didn't think I was either. You may have a talent you do not know about until you take the class.  Education can reveal this. Do you like intuitive things or people? Do you find that fascinating? Take a class.
Not everyone has this element. Take Wayne Dyer or Ram Dass for examples. They were both incredible spiritual teachers and did not one bit sell themselves as Intuitive people. They have both had wonderful careers.  While you are exploring don't worry about this. Share the knowledge and experiences you do have and you will be led by spirit. 
The last thing I want to say about this is that the "magickal" part of spirituality is not really the end all, be all. It is the HEALING that matters most. If you have an intuitive ability can assist your work, great. But if you don't feel that part is you, great. There are plenty of practitioners that help people discover the healing side of spirituality without being incredibly psychic. Be yourself.
6. Enjoy The Process
Becoming a spiritual entrepreneur of any kind is a journey and exploration. My career is still changing all of the time. I never knew I'd end up teaching others how or become an Clairvoyant, Healer or Trance Channel. I allowed myself to be led by spirit and discovered my gifts. You are not "done" and won't be for a long time. You don't need to skip to the end of what you are becoming. Just be who you are, continue the exploration and share that in your spiritual business.
If you are looking for a good course on spiritual development, Raina and I have created the Sage Spiritual Foundation Course. It is the foundation everyone needs whether they fancy themselves to be intuitive or not. I suggest starting here if you would like to work with us.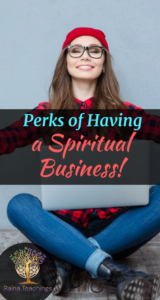 Perks of Having a Spiritual Business
The biggest perk I would say is that I get to create my own schedule. I see people privately and teach class both remotely and in person.  I get to decide when I do that and how many in person clients I want to have. 
I travel when I want and also homeschool my son. He is as intuitive as I am, so that was a no brainer for me. I am with him all day and see my clients in the evening when my husband gets home from managing our metaphysical bookstores. I wouldn't have it any other way. I recently needed a break for about 2 weeks, so I took it. No boss to report to. Just myself. I took this time to travel and write some articles that had been rolling around in my brain. 
The last perk of doing this is that as I change, my career changes with me. I started as a clairvoyant initially. As my abilities grew and as I became aware of what was possible, I was able to change my business with that to fit me. 
Good luck on your journey to becoming a spiritual entrepreneur. It was job #61 for me and I never looked back. I love who I am and that I get to be myself for a living and help others become themselves as well.
In Love,
Lori Camacho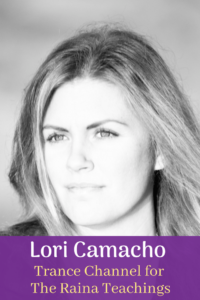 Trance Channel, Clairvoyant Healer and Spiritual Teacher, Lori Camacho, has been serving others with her gifts of clairvoyance and vibrational healing abilities since 2003. It was in 2007 that Lori began to spontaneously vocalize Raina, the wise consciousness she had memories of communicating with as a child. Together Lori and Raina have created many workshops, classes and writings.