About Lori and Raina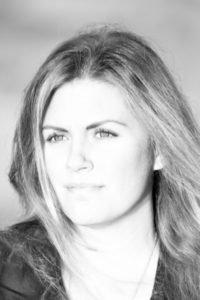 Channel, Clairvoyant Healer and Spiritual Teacher, Lori Camacho, has been serving others with her gifts of clairvoyance and vibrational healing abilities since 2003. It was in 2007 that Lori began to spontaneously vocalize Raina, the wise consciousness she had memories of communicating with as a child. Raina came through when it was time for Lori to strengthen her connection to Spirit and fully step into her destiny. Lori sought out training with renowned channeling teacher Shawn Randall to help her solidify this magical bond.
When Lori opened to her ability to channel, it became obvious to her that this was her true calling for this lifetime.
"It gives such meaning to my life to witness people heal, release lifelong patterns, addictions, and develop their spiritual gifts." –Lori Camacho
Lori and Raina teach in person workshops, spiritual development programs, private sessions and online classes together; these have come to be known as the "Raina Teachings." The two are passionate about helping those who are ready to develop a deeper relationship with themselves, their spirituality, and their own abilities.
Raina's guidance supports Lori in more ways than just teaching others. Channeling Raina has taught Lori how to hold peace and stillness within herself and to allow her creativity to flow without restrictions. Lori has learned to let life unfold as it is meant to, in the divine timing of the universe.  Raina encourages Lori to walk her talk and be what she is teaching in all aspects of her life.
Channeling has healed Lori in endless ways, and enabled her to receive and understand information that wasn't available to her before.  Often, Raina will create circumstances in Lori's personal life that mirror "lessons" the two are about to teach together to a group of students. Having such experiences makes it natural for Lori to come from a place of innate understanding.
Raina describes an awakening as the unfolding of the Universe's knowledge:
"This awakening slowly culminates deeply within the soul. Though you may be surprised by your own awakening; the process has been unfolding all along from before birth to the point of awakening. With wholeness being the ultimate goal. Accept yourself where you are, hold on to the vision of all you are capable of becoming, while simultaneously letting it go and allowing your higher self, soul, and spirit guides to help you grow. Your soul returns many times in a lifetime; knocking. Each time you respond, growth and illumination occur." -Raina
Many of whom Raina has gone through past lifetimes with and been a teacher to prior have a remembrance upon hearing Raina's voice. This can evoke the remembrance of lifetimes past, and the dormant spirituality of those lifetimes begins to come forward. Raina receives great pleasure and joy from working with students, as this work evokes memories of the human experience, bursting with intelligence in its divine essence, and ultimately creating a fabric that will change the collective consciousness in this world.
Lori is also co-owner of Awakenings Center for Conscious Living in Laguna Hills, Ca and Visions and Dreams in Costa Mesa, California. She is a mother, stepmother and wife.  Lori is driven to help others along their path to spiritual awakening. She believes that when the student is ready, the teacher appears. Lori encourages those just opening to seek out a teacher that resonates deeply with their heart. She believes it's essential to learn how to develop spiritual gifts and listen to inner wisdom throughout the journey. Lori describes awakening as exciting, beautiful, painful, and tremendously healing. She recommends embracing and celebrating the process of death and rebirth into living in spirit. Lori and Raina are able to help others through the process of awakening in many ways. They encourage students to achieve personal and spiritual growth through processes such as self-love, self-healing, and independence of one's intimacy with self.