Spirituality & Dreams: Snake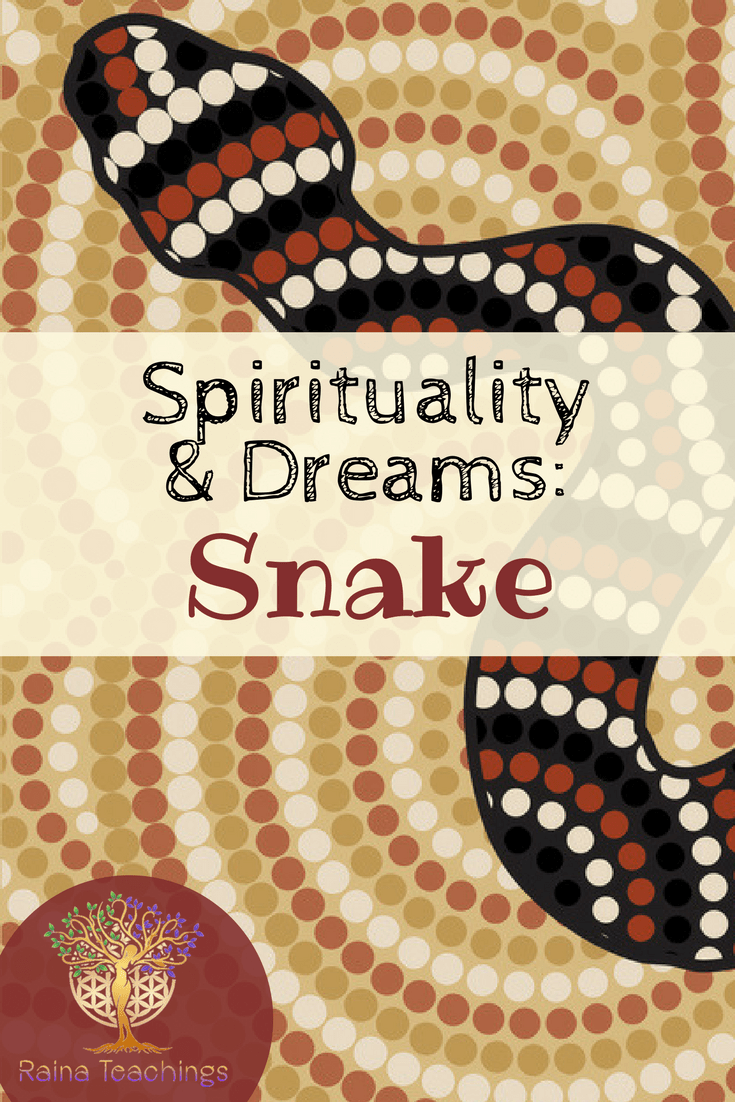 By Lori and Raina
I often write about what I experience.  I have been undergoing yet another spiritual awakening and with that have come Snake Dreams. Just to give you this: I am not a fan of reptiles in general. I can handle a tortoise or frog but no thank you on the snakes. My whole body shivers in their presence.
I do however, understand their spiritual significance and have found them coming to me in dreams at very significant times in my life. Especially when spirit is about to bring me a life lesson and growth in my spirituality. Channeling Raina more publicly and offering what we do online has given a new tier to this growth. I'm not super comfortable being seen. Being a trance channel means that I am in service to the being that I channel. If Raina wants to be seen and work with people, I need to do my own personal work to heal reason that may be uncomfortable for me. A perk of channeling for sure.
So what is this new level of spiritual awakening? I'm not completely clear yet but my dreams are loaded with snakes and messages so I know it's happening. Let's take a look at snakes as a spiritual sign and ask Raina to explain their meaning:
Greetings there, dear physical angels!  Oh yes the snakes.  They are quite something in your reality.  The snake medicine represents both Healing and Wisdom if we are to simplify the meaning. It is also so much more than this.  When snakes begin to appear both in your waking consciousness and in your subconscious/unconscious sleep state you are working with a wisdom that is deeply rooted in your ancestral lineage.
Your ancestors are surfacing to help heal core wounds you all share. They ride the snake and/or dragon (another symbol that has the same animal medicine) up through your kundalini and blood. The healing is often both a physical experience as much as it is a spiritual healing experience. Deeply rooted spiritual healing is held in the gross substance of your body and your blood. None of you awakening can escape this truth.  The snake shows itself so that you understand the seriousness of their presence. 
If you are bitten by a snake, they are releasing to you their medicine of the ancestors and place of death or unconscious reality.  One knows that if you are bitten by a lethal snake this will result in death. This is not to say YOU are going to die. Just that your unconscious mind is awakening from a slumber that is considered death in your current reality. As this happens your ancestors surface with their gifts, guidance and unhealed circumstances. They are most likely ancestors that lived in the old way when shamanic healing was all there was. The snake is not a surface healer. They slither on the ground where we return once our bodies become spirit once more.
What should you do if you are having these dreams?
Begin to listen and be willing to receive information and guidance. Snake does not come unless one is awakening spirit within them on a conscious level.  You are chosen because you are choosing healing in this lifetime. We understand these dreams or sightings can be unnerving. They certainly get your attention to sprout!  It may be time to gain the assistance of a spiritual teacher or practice.
What if they invoke a fear response?
Experiencing fear of these animals is natural. Fear in the dream state may be because this is your first time diving this deep into the unconscious. Your continued healing from lifetime to lifetime has brought you here and the snake is showing you the doorway into more of this healing that has remained in the dark. You possess a spiritual gift that your ancestors are working to open. The fear is only a response to unknown information that snake is bringing. 
If you are not experiencing fear then you have been here before. Snake is not new to you. You have delved into the unconscious deeply and are familiar with the signs from snake. You may have shamanic past life times where you were helping others to go into this place of unknown darkness.
The obscurity of the unconscious is what you have been reincarnating to experience and heal. Allow snake to slither up to your conscious the information and gifts needed to instill wholeness in your lineage and in yourself.  You deserve this wisdom and healing. 
In closing, snake only appears scary because it is coming from a primal space. The shedding and transformation it is seeking is in the unfoldment of your spirituality. Allow snake in so that you may shed with her becoming renewed in your spirit and your soul.
Love is sent without constituition dear physical angels.
-Raina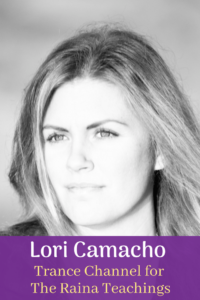 Trance Channel, Clairvoyant Healer and Spiritual Teacher, Lori Camacho, has been serving others with her gifts of clairvoyance and vibrational healing abilities since 2003. It was in 2007 that Lori began to spontaneously vocalize Raina, the wise consciousness she had memories of communicating with as a child. Together Lori and Raina have created many workshops, classes and writings.