Beltane or May Day as many of you call it, has its root in magick and ritual. Although you may think of it as a day to put flowers in your hair, to dance around the maypole and wear white, it has a purpose and the god/goddess is at the center.
What is Beltane in celebration of?
It is the mid-way point between Spring Equinox and Summer Solstice. We have moved beyond the goddess's birth and into her adolescence. It is time to awaken her chakras and thus awakening our own chakras in preparation for the hot time of the year both literally and figuratively. As the Goddess becomes the adolescent she is to mate with her male counterpart also known as the horned god. This is a celebration of symbolic or literal sex in the form of both the masculine and the feminine.
What does this mean for us? It is our own awakening to our sexual centers, chakras and to hold steadfast the creations we have been working on all year. All of life is about the "creation" and which season the formation is in.
Your own inner adolescent comes out to play! To be a part of summer and the heat that holds our conception into greater manifestation. It is time to celebrate passion! This yang energy sustains the growth of our soul's creative foundation to become strong and mature. It is a merging of spirit and earth, risk and adventure to become more apparent. Another opportunity to take the mystery of what you birthed in the spring and lay it bare for the horned god or green man to consummate.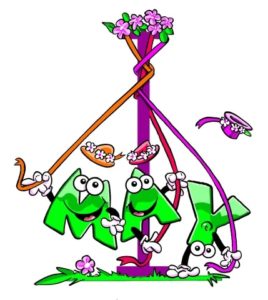 In ancient times, actual sex rituals took place. This was replaced with symbolic rites and tools and made to be more symbolic.
What will you be consummating?   What creative risk will you open up in yourself to continue working with?  We suggest a ritual to welcome in this blending of masculine and feminine by inviting in the increased masculine energy. Ishtar has been waiting for this arrival.
On a practical level, if you have been working with creation, participating in the rituals of the seasons, this one is a beautiful opportunity to become more fully in the passion of your creation. Think of the adolescent and their almost overnight maturity. This is happening with your specific creation even if it is only yourself. Consummate your own male and female energies allowing them to flourish and be free into the summer solstice. It is greater acceptance and magick of self love, creative forces, sexual intimacy and  passion.
If you are working with your healing it is an opportunity to give your adolescent the unabashed passion he/she might have not fully been able to experience. Work with them in meditation, give them the freedom they so desire in their place in spirit. It will undoubtedly free you in your adult to pursue your passions and freedom.
Love is Sent without constitution dear physical angels.
-Raina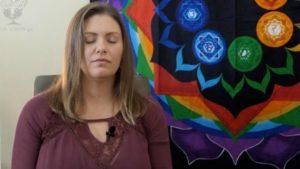 Trance Channel, Clairvoyant Healer and Spiritual Teacher, Lori Camacho, has been serving others with her gifts of clairvoyance and vibrational healing abilities since 2003. It was in 2007 that Lori began to spontaneously vocalize Raina, the wise consciousness she had memories of communicating with as a child. Together Lori and Raina have created many workshops, classes and writings.