Sage Spiritual Foundation Course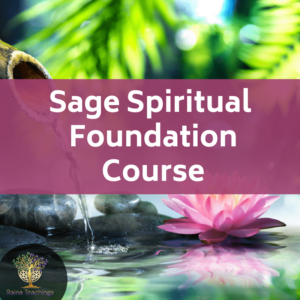 This is our suggested program if you have already worked with beginning meditation but are now seeking more out of your practice or are ready to move to a more in depth process. Our Sage Foundation Course begins your journey into deep exploration of consciousness and is considered a necessary foundational study for those seeking the roots needed to ground their spiritual experiences and begin a path towards personal empowerment or professional metaphysical work. 
Sage Clairvoyant Intuitive Development Course 
Before Lori discovered Raina she was strictly a Clairvoyant. She did readings professionally for four years which developed the senses necessary to bring Raina in. Little did Lori know, she was being prepared for vocal channelling. Lori very much appreciates her intuitive sight and still uses it separate from her channelling when spirit calls for it.
This program further deepens the journey into Clairvoyant Seeing, psychic awareness and living intuitively.