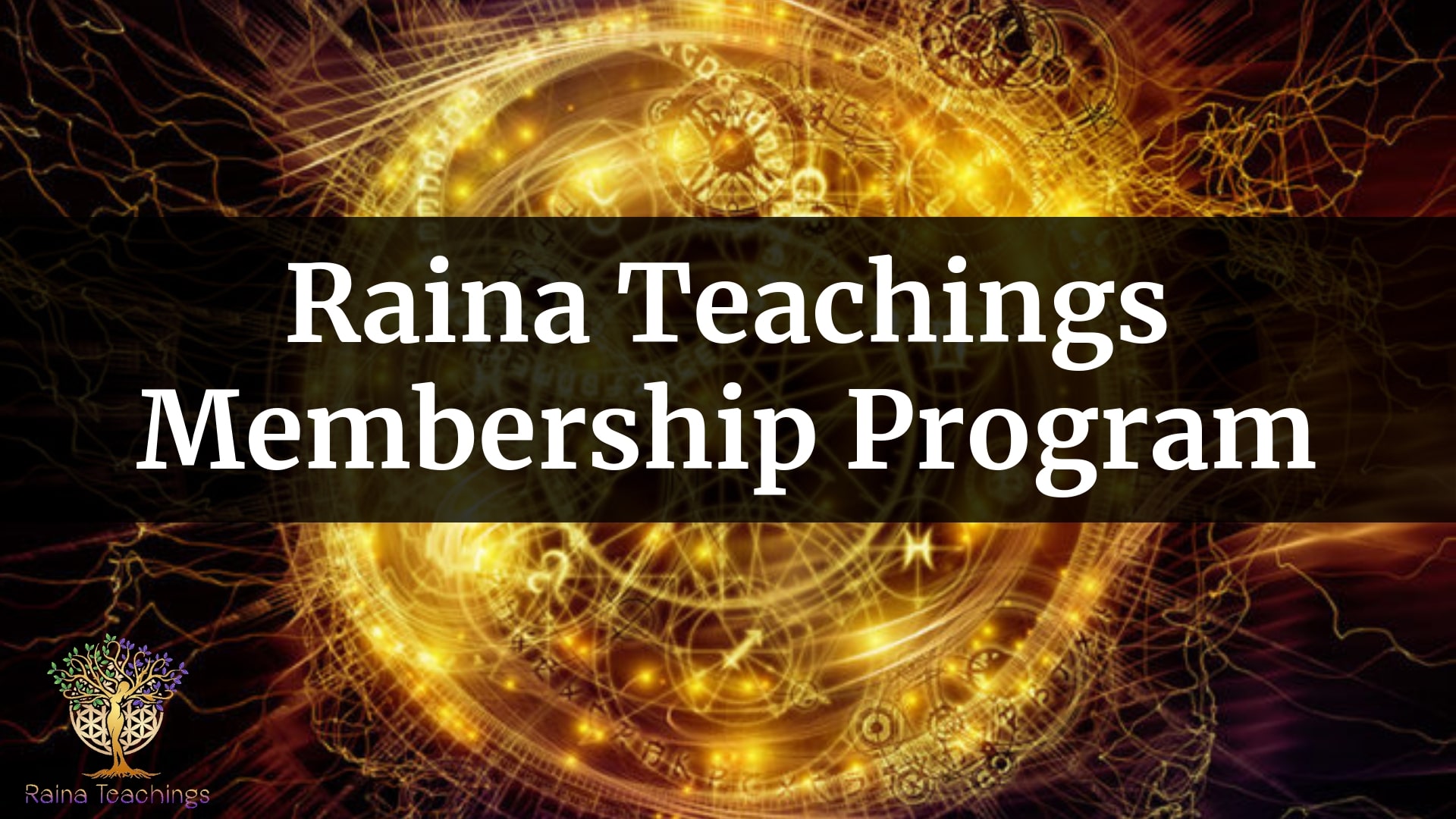 Membership Benefits
Our Membership Programs provide unlimited streaming access to meditations, audio classes, workshops, select pay per views, access to the Sage Spiritual Foundation Course, archived videos resources, access to the members only private facebook group, and Live Q&A calls with Lori & Raina. There are also spontaneous channellings and live classes held for members only. When these occur members are notified and attend the online event for free. New Material is added regularly.
Why Become a Member?
The membership is for those that want a focused, engaged and continual growth path with the guidance of Raina's insight, vast knowledge and direct connection with you through the many opportunities available in the membership portal.
This is a wonderful way to benefit from both Lori's experience as a professional trance channel & receive Raina's variety of teachings and meditations.
Each membership is designed to give you access to a certain amount of the Raina Teachings Material. Meditation and spiritual growth happen with regular practice. Your membership will give you both practice and a spiritual teacher to guide you.
Join one of our three membership options and start your commitment to spiritual development today….
7 Day Free Trial
Try the Magician Membership for 7 days for free! This is our middle membership and most popular. To sign up for the free trial click here.
Your card will be charged on the 8th day unless you cancel or change your membership status. This is our way of giving you a sneak preview into what the memberships have to offer.
A Description and prices of all memberships listed below.
*Cancellation Policy: Cancel monthly membership anytime. Yearly memberships have a no refund policy so choose wisely.
Membership to The Raina Teachings Library
Apprentice
$15.99 per month or $188 per year
Access to the Meditations Library
New Meditations Added Regularly
Meditations specifically for the Apprentice Membership
$250 in Value & Growing
Magician
$39.99 per month or $444 per year
All Meditations Library
Selection of Audio Classes
Archived Q&A Videos
Online Live Channellings for the Magician Membership Only
Private Facebook Forum
$900 in Value & Growing
Alchemist
$189.99 per month or $2000 per year
All Audio/Video Classes, Meditations, Workshops & PPV's
All LIVE Online Channellings & Events just for Alchemist Members
Full Access to the Sage Spiritual Foundation Course
Private Facebook Group Forum
$2500 in Value & Growing